DJ0ABR's D-STAR Equipment
I am using the IC-E2820 transceiver. It has a load fan and therefore is mounted under the table.
You can also see the Yaesu G-5600B rotor controller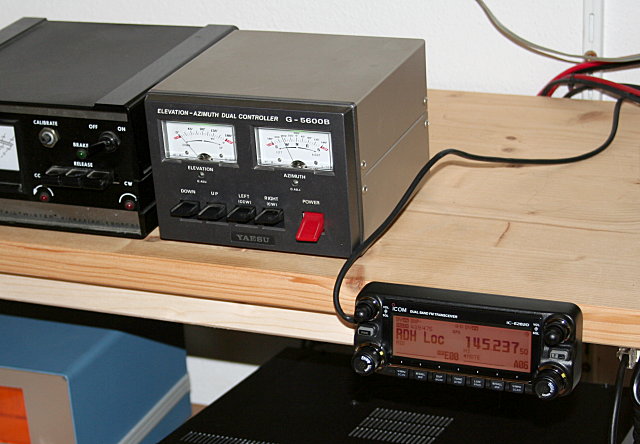 two powerful BEKO amplifiers make 150 watts on 2m and 120 watts on the 70cm band.
With this two antenna switches I can connect the FT-736 for satellite operation or the IC-E2820 fpr D-Star.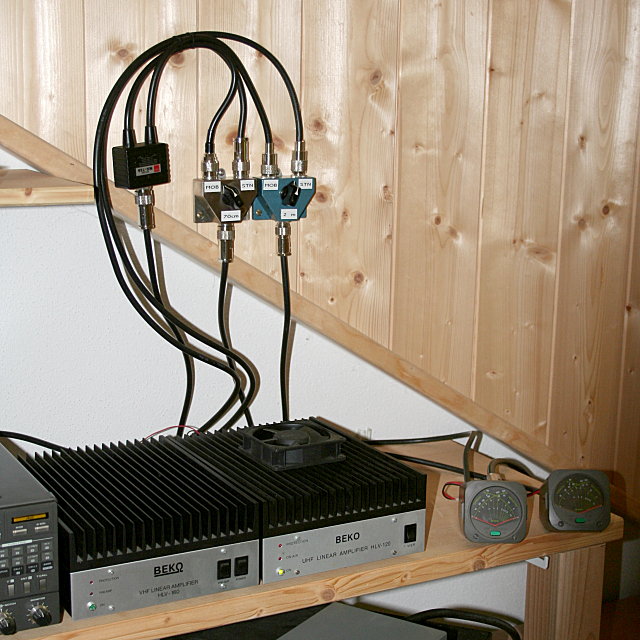 This picture shows the current antenna configuration. It was modified a lot during the last two weeks but now it looks to be stable.
I am using an 11el. Flexayagi for 2m, which is more than 5m long and two 19el. Flexayagis. Below the antennas two mast preamps are mounted since my antenna cable is 33m long.
The tower is a 10m high Versatower from the UK. On the top you see an elevation rotor for satellite and maybe EME operation.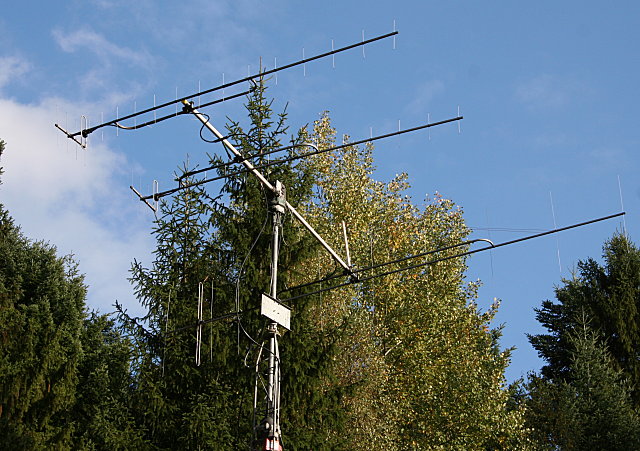 This is the measured antenna diagram of the two 70cm yagi group:
Looks terrible, but this shows the difference between nice catalogue-pictures and the real life. But this antenna is doing a really good job and opens the door to a lot of repeaters.